Book Direct to Receive Our Best Available Rate and Other Benefits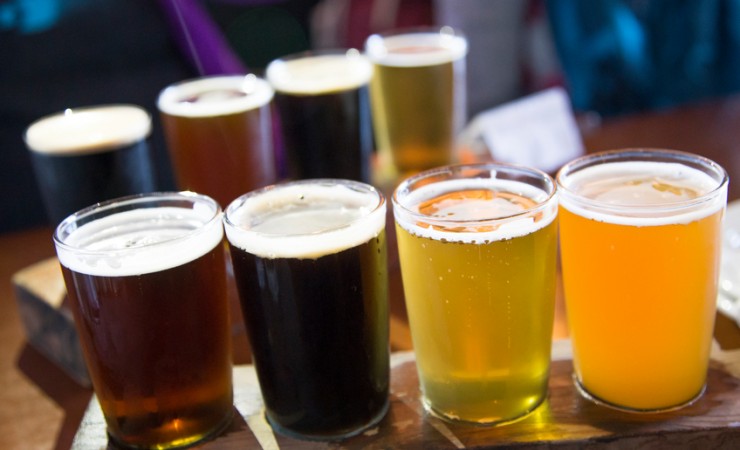 Big Bear Brewing Company
As we reach the dog days of summer, what better time than now to try one of South Florida's best brewpubs? Big Bear Brewing Company combines delicious freshly brewed beer with a wide variety of different food choices. Located just twenty minutes from the Bonaventure Resort, Big Bear Brewing Company is a can't miss destination for craft beer lovers. Even if you are not a beer aficionado, you will not be disappointed by the friendly staff and delicious food.
Big Bear Brewing Company started brewing their beer in 1997, and they have never looked back. It is probably a good idea to start with a Polar Light which is a golden ale and the lightest beer Big Bear offers. More experienced beer drinkers would be wise to select the Huli Pau Pineapple Cream Ale, Grizzly Red Ale, or the Brown Bear Ale. No matter your experience, be sure to try the Hibernating Pale Ale which was the 2012 Grand National Champ IPA. IF you can't decide which of the freshly brewed beers to try (who could blame you?), you can always order The Sampler which is a flight of all the current beers being offered at Big Bear. Of course, nothing goes with a beer quite like a delicious burger. Well you are in luck because Big Bear Brewing Company has a wide variety of Craft Burgers. A personal favorite is the Cheddar Chipotle Burger. Before leaving the brewpub, be sure to stop by the Big Bear shop for some gear from what is sure to be your new favorite craft brewery.
When you have sampled as many of the Big Bear brews as your heart desires, head on back to the Bonaventure Resort and Spa to relax and recharge before a fun evening exploring Weston's nightlife. You might want to stop at Bar Zen for a cocktail, glass of wine, or yet another beer before heading out for the night.
Big Bear Brewing Company: 1800 North University Drive, Coral Springs, FL 33071
Read other posts